REMATCH!!!!
The WHO DEY EXPRESS...
"We're Back".
Road Trip to Arrowhead Stadium from Cincinnati to See the Bengals play the Chiefs for the AFC Championship and a ticket to the Big Game in Arizona
Saturday-Monday January 28-30, 2023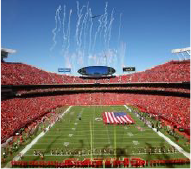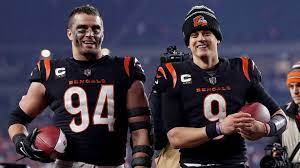 A Once-in-a-Lifetime Experience to Kansas City and Arrowhead Stadium from Cincinnati
The Package features overnight accommodations at the 4-Star Sheraton Overland Park Hotel at the Convention Center
Package includes:
Round-trip Deluxe Motorcoach Transportation to Kansas City, MO
Two Nights Accommodations – Sheraton Overland Park Hotel at the Convention Center
Round-Trip Transfers to the game Sunday in time for "Busgating"
Two full Buffet Breakfasts
Full-Time On-Board Escort
All Taxes
To join in the festivities, fill in the form below, email us at gstd@deboltunlimited.com or give us a call at 1-800-433-2658 / 800-4-DEBOLT 24/7. We never close.4-Star
Please Note: Game Ticket NOT Included
Contact Us Here at No Obligation and We'll Call You to Discuss With More Information
Quad
4 travelers together
Triple
3 travelers together
Double
2 travelers together
Reservations and More Information at:
1-800-433-2658 / 1-800-4-DEBOLT
Phone answers 24 hours a day or fill out the form above
Email: gstd@deboltunlimited.com
Contact us today – Limited Seating available!!!
Please Note: Game Ticket NOT Included